Héctor Mario Sánchez Garza
Tech Enthusiast, SysAdmin & IT Service Desk Engineer
Nuevo León
,
México
about.me
•
Contact me
•
Printable Resume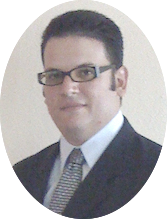 Intro
Solution focused IT engineer with 18+ years of experience in Service Desk, troubleshooting and infrastructure management. Seeking to bring fast, intelligent and reliable solutions to any tech related problem.
Experience & Knowledge Base
Functional consultant on IT implementation
Independent/part-time ~ Aug/2009 - Present
Serving individuals, small business, private offices and government offices.
PC build, repair and upgrade
Laptop, smartphone and tablet repair
Network wiring installation
Windows, OS X, iOS, and Android support and troubleshoot
Professor
High School and University
Teaching / lecturing on all the semesters different tech, science, projects
and administration assignatures.
CECyTE NL ~ Aug/2014 to July/2016
FACPYA ~ Aug/2010 to June/2013
UTE ~ May/2010 to Apr/2011
Service Desk Engineer
MAGNEKON S.A. de C.V. ~ Feb/2006 to Aug/2009
Implemented a tool that helped on reducing in half the time used in updating and
configuring new workstations, thus maintaining the inventory ordered and updated.
Domain, email and DB server management
Data backup and migration
Data recovery
Help Desk Assistant
VIAKON Conductores Monterrey S.A. de C.V. ~ June/2004 to Jan/2006
Participated on a pilot Linux implementation program, both as user and support,
with the objective of using old computers instead of dispose them.
Remotely and on site user/client support
Workstation and device inventory, maintenance and upgrade
Education
Bachelor's Degree, System Administrator Engineer
(FIME-UANL)
Master's Degree, Human Resource Management
(FACPYA-UANL)
---